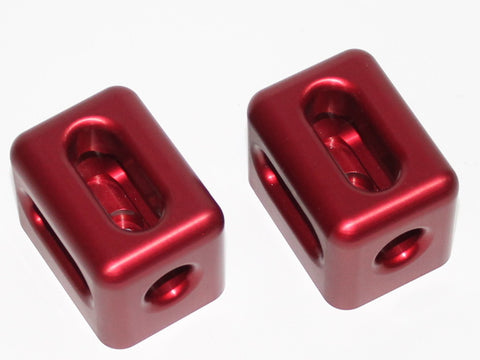 Red FJ Cruiser Cargo Coat Hooks
CNC machined from 6061 aluminum and hand brushed for a beautiful finish, these Cargo Coat Hooks replace the plastic hooks found in the back of the FJ with a solid solution that won't allow your clothes hangers to fall off while driving!
Simply unbolt the plastic OEM hooks, and bolt these in using the provided hardware. We've even engineered a clocking feature into these hooks that uses the OEM mounting holes, so they can't rotate under load.
Sold in pairs, with all necessary hardware.
---
We Also Recommend