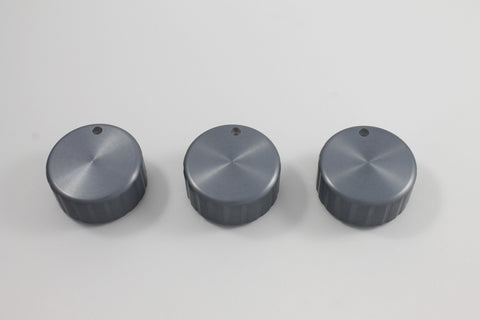 Pewter Precision Climate Control Knobs - Round
These are the only aftermarket FJ Cruiser climate control knobs that have an OEM fit. We've gone to great lengths to get them right, and even had to have a custom tool manufactured to do it! Conventional milling literally won't cut it, and results in the type of fit our competitors offer, where knobs like these are glued on with silicone. That simply won't do when our name is on the box.
We use the existing OEM hardware for a perfect fit, every time. Install instructions are included, and proper installation can be completed in mere minutes.
PLEASE NOTE: Pewter is a blue-grey anodize, but the blue undertone can be difficult to photograph in some lighting and even more difficult to portray from screen to screen. If you will not like a slight blue hue in the grey, please do not order pewter. Keep in mind anodize can vary from each batch to each batch (see our FAQ). We do not accept returns or exchanges for colour variances, and if this is a concern we highly recommend stealth black, black, or clear anodize.
---
We Also Recommend